Issue description

:
When you launch Microsoft Excel 2016 you get below error message:
'BloombergUI.xla' cannot be accessed. The file may be corrupted, located on a server that is not responding, or read-only
Excel cannot access 'BloombergUI.xla'. The document may be read-only or encrypted.


When Excel is Opened -> Bloomberg Tab -> When you click on Refresh then below error is displayed: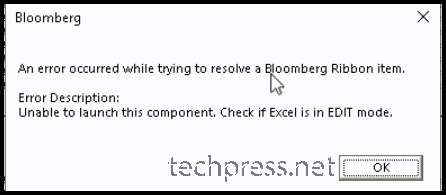 Troubleshooting
For troubleshooting this issue, you can perform below steps:
Make sure C:\blp and its subfolders are excluded from Anti-virus Scanning. For SentinelOne, Add the folder to exclusions in Interoperability mode as shown below: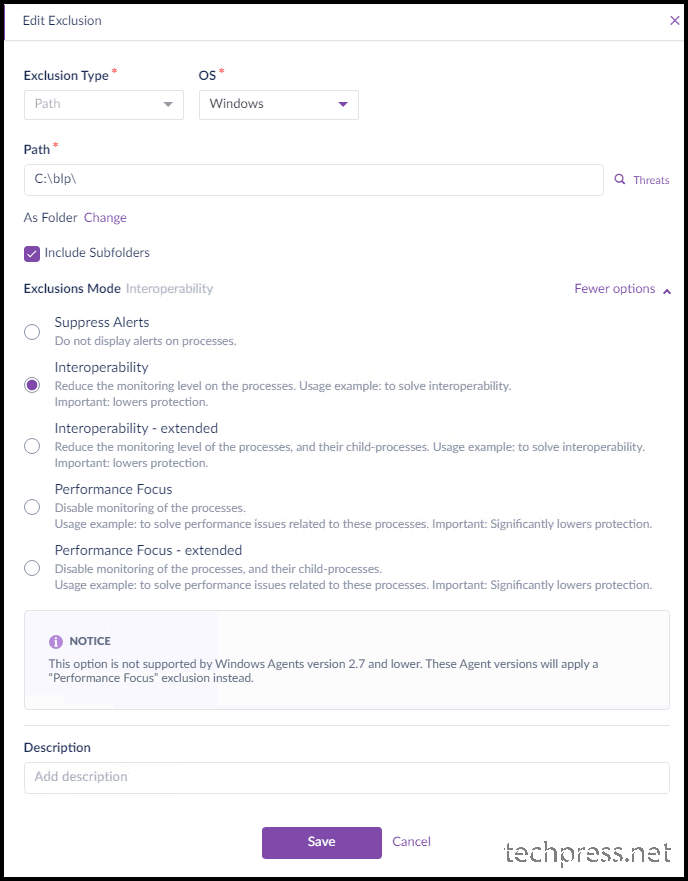 Exclude c:\blp folder from Windows Defender Scanning using below commands on PowerShell window on the affected system.
Add-MpPreference -ExclusionPath "C:\blp"
Add-MpPreference -ExclusionPath "C:\blp\*"
Use setpermissions.exe to set the correct permissions on Bloomberg folders and bloomberg registry keys. Run this exe as administrator it automatically checks and fixes the permissions for you.
Launch setpermissions.exe as administrator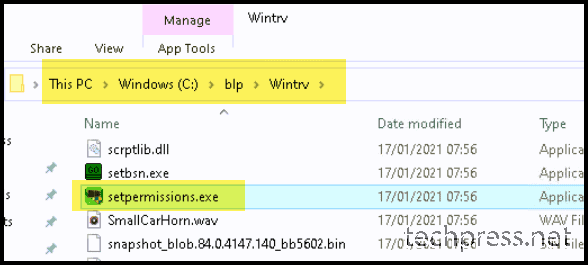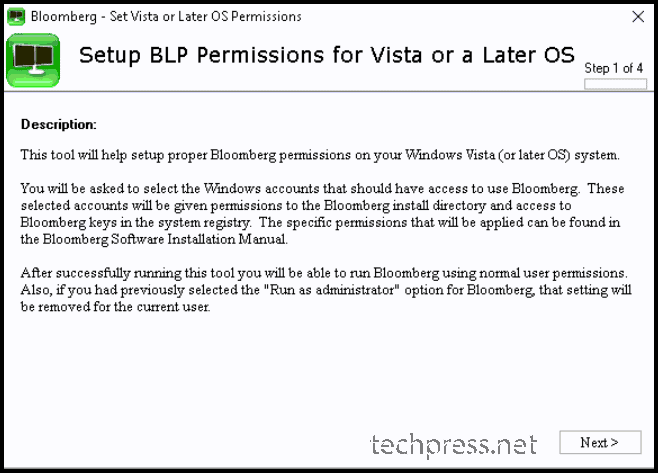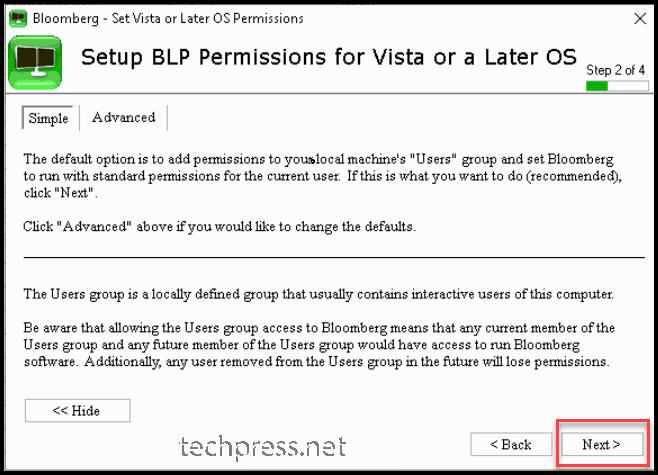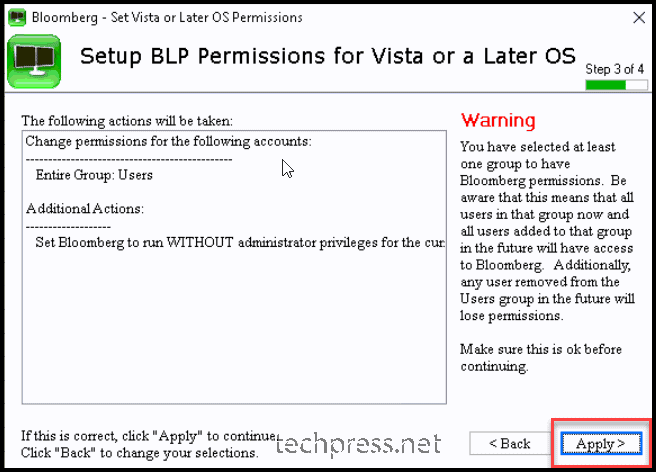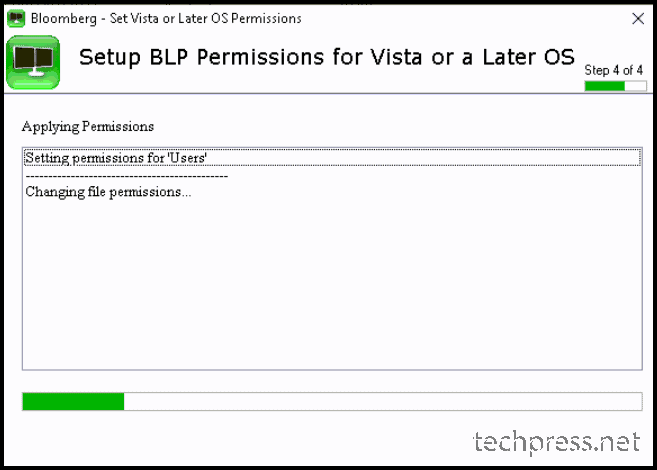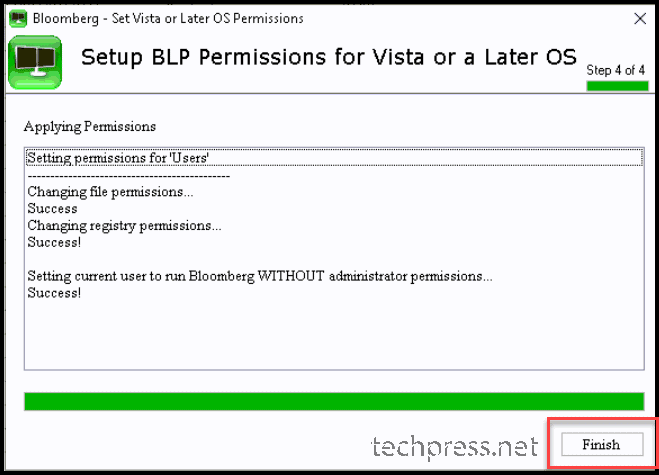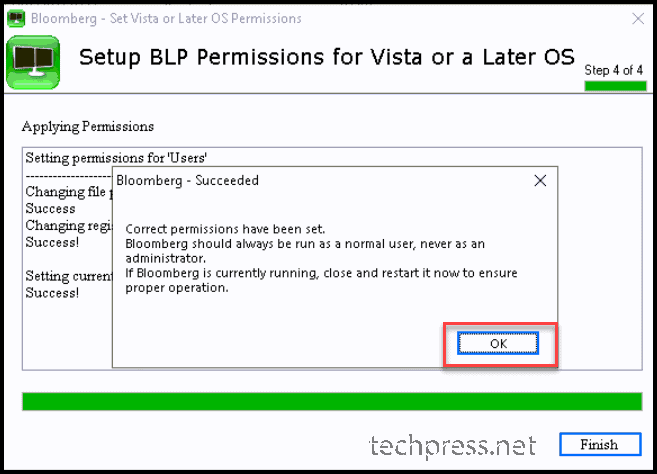 Click start -> Bloomberg folder -> Install Office Add-Ins to add the Add-ins to the profile.
Search Bloomberg API Diagnostics in start menu and run it. Start the diagnostics and check if there are any issues – > fix the issues by clicking on Repair.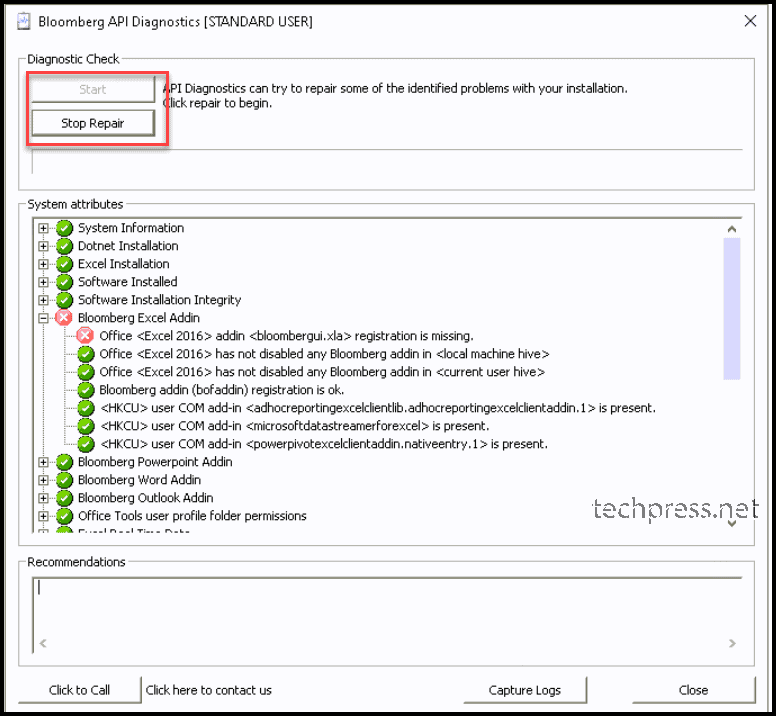 Repair has been completed now. You should try again to see if the issue has been resolved now.