I recently setup an Epson Ecotank ET-2810 printer and connected to my windows PC over Wi-Fi. It did took me some time to connect but it was not difficult in the end. I manage to get it connected to a Windows 10 PC.
The steps for connecting Epson Wifi printer to Windows 11 PC will also be the same. After you buy a new Epson printer and unbox it, you can connect it to the power socket. Do not connect the printer to the USB port of your PC. Let's check the steps:
Connect Epson Ecotank ET-2810 over Wifi to a Windows PC
Please follow below steps to connect Epson printer to a Windows 10 device. Below steps can be used to connect Epson printer to a Windows 11 PC as well.
Make sure the printer is plugged in and Power button light is stable.
Download Epson Product Setup software using from Epson EcoTank ET-2810 Support.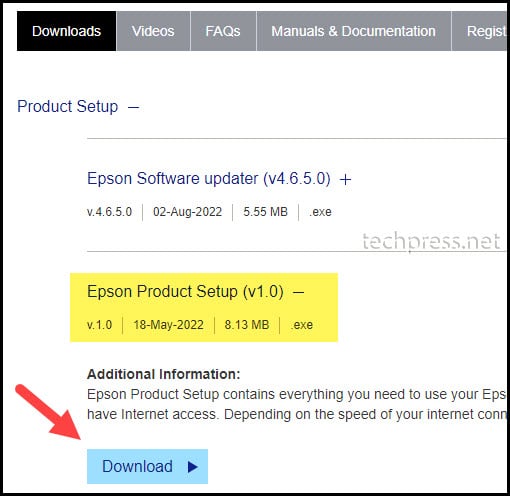 Once you download the Epson product setup software, double-click on the downloaded file to start the setup process. (If you are unable to find the setup file, downloaded file can be found at C:\users\<usename>\downloads folder)
Click on Accept to accept the License Agreement. Click on Yes if prompted.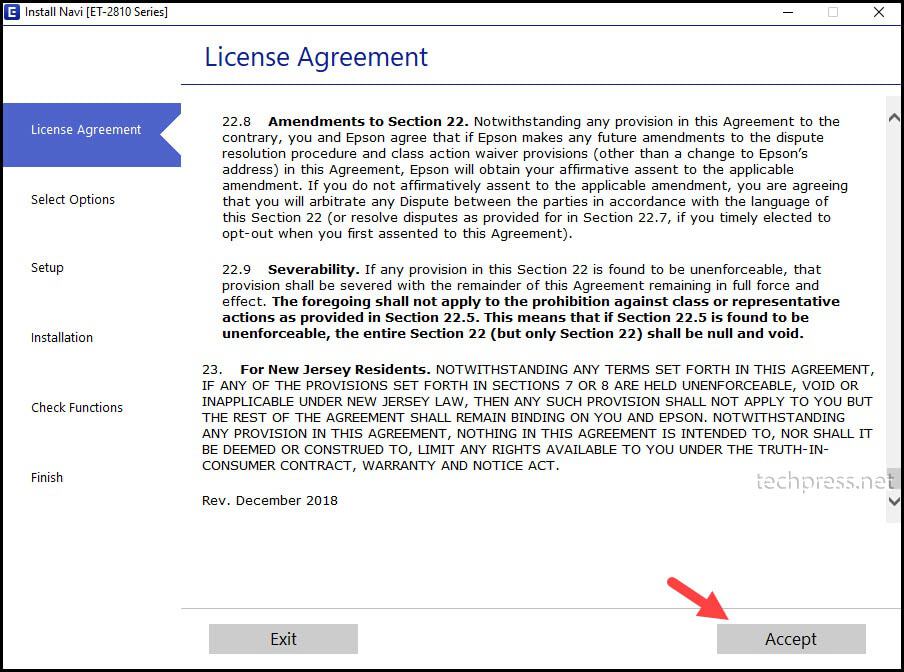 You can uncheck "Allow software usage information to be collected" and "Allow product usage information to be collected" and click on Next.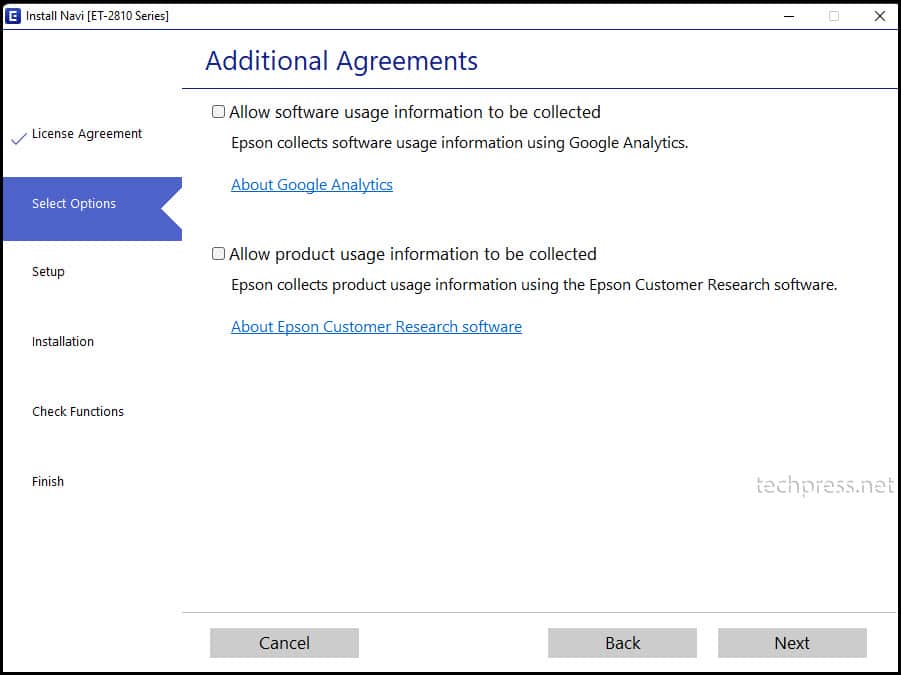 Make sure the printer is switched on.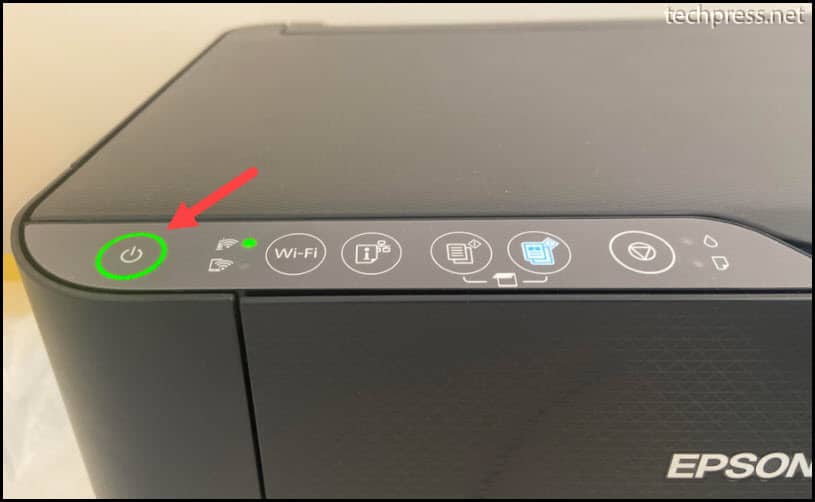 On the next screen, you need to verify is the Printer is turned on and you have filled the ink tanks. If both of these are true, you can select "I have finished filling ink into the ink tanks". Click on Next to proceed.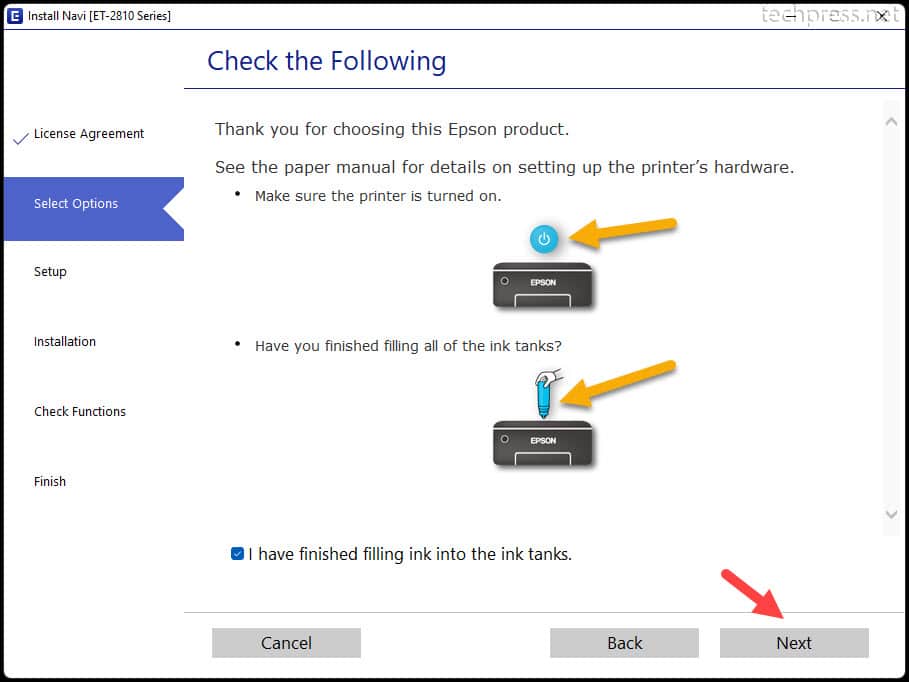 The setup will proceed and it will download required software like Printer driver, scan driver etc. Please allow it to complete which should take around 4-5 minutes.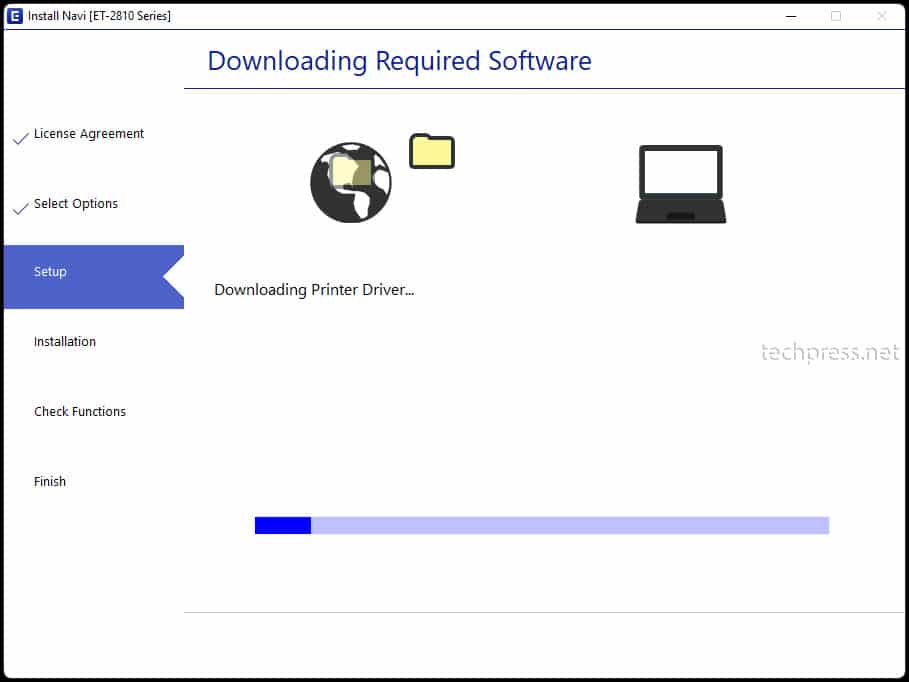 Installing Required Software – Installing Scanner Driver..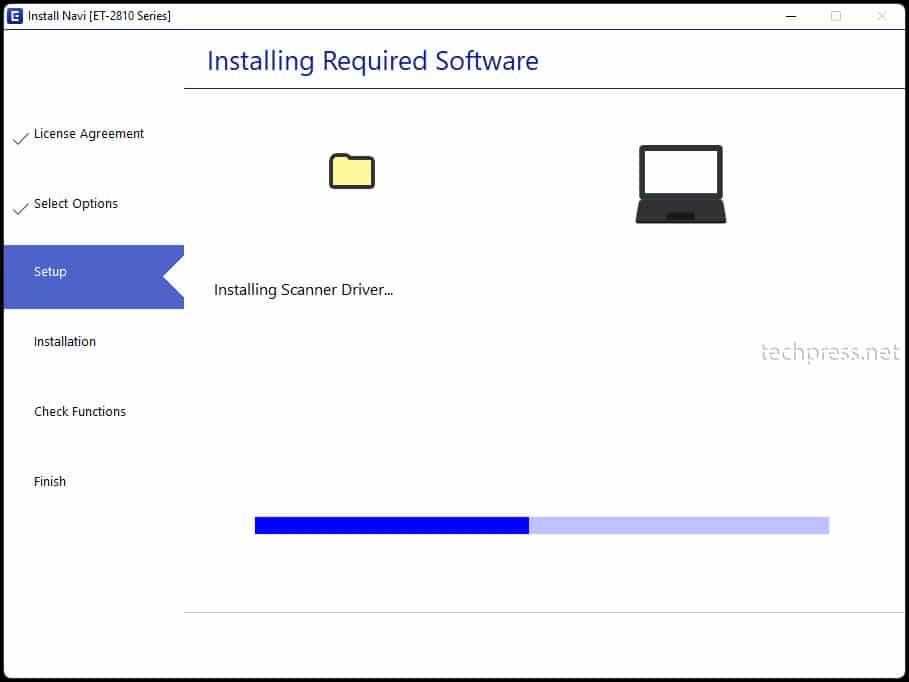 Setup will scan athe printer and try to find it on your network.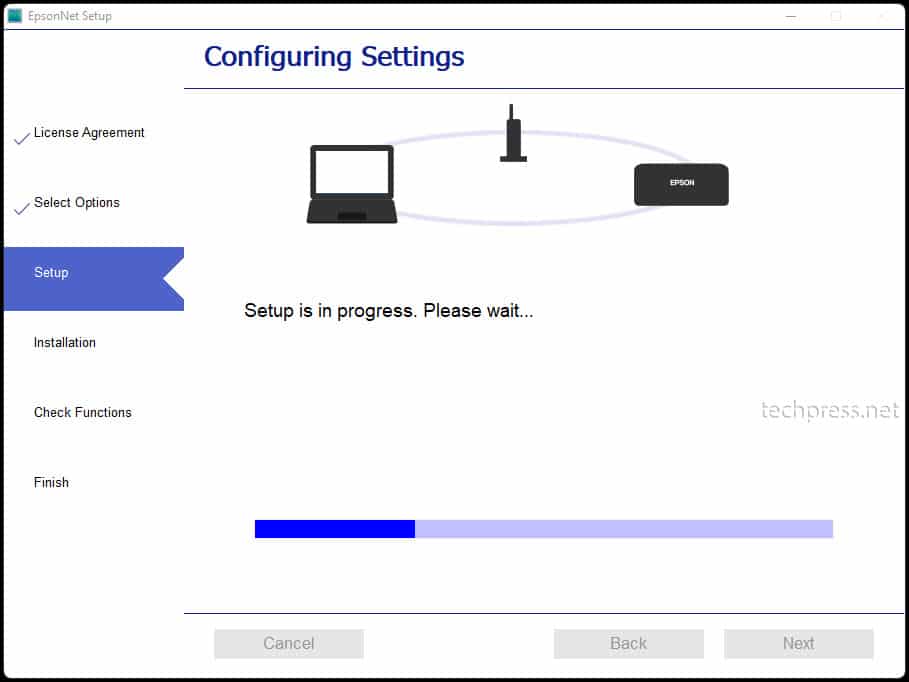 Setup will scan and find the new printer on the network. Once the scan is complete, you will be able to see the product. Select ET-2810 Series and click on Next to proceed.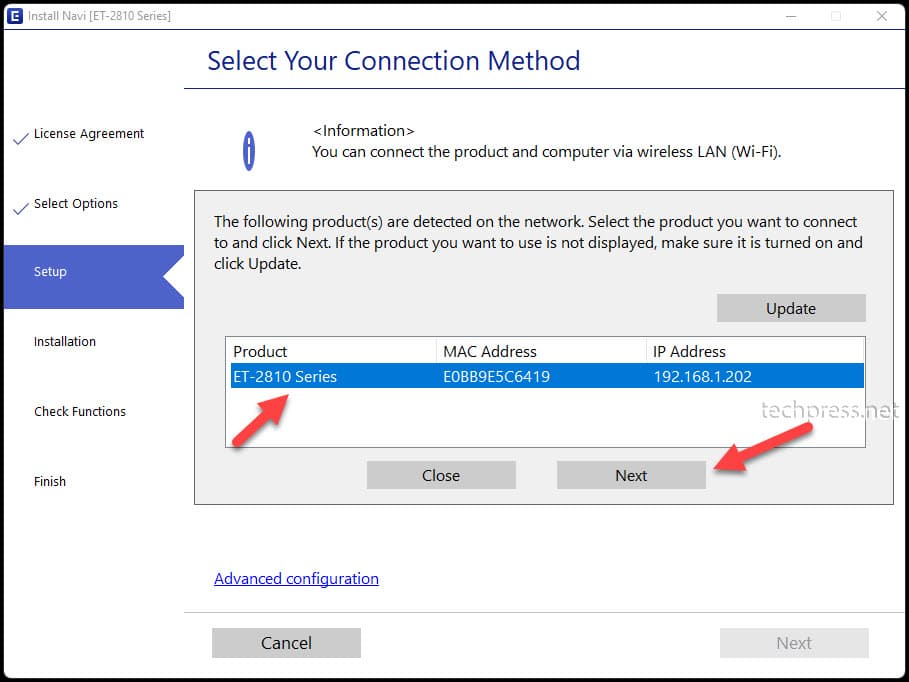 On Select the Software to Install. Keep all of the options ticked and Proceed to Install.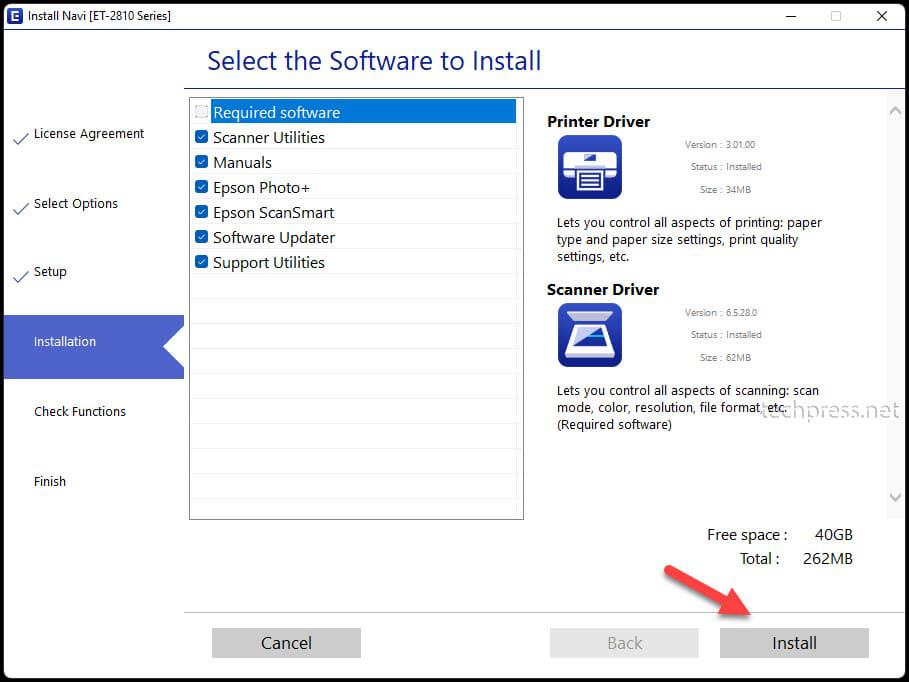 Installing Optional Software – Setup will Install all the Selected softwares.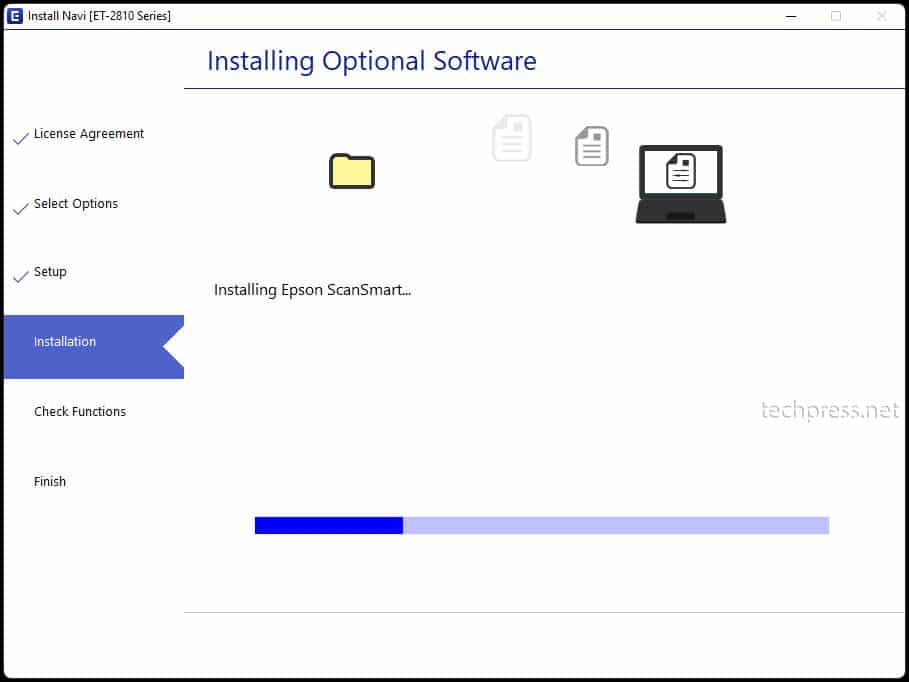 Once the softwares are Installed, you will find a screen to Print a Test Page. You can go ahead and click on the button "Print Test Page" or Click on Next to proceed further without Printing a Test Page.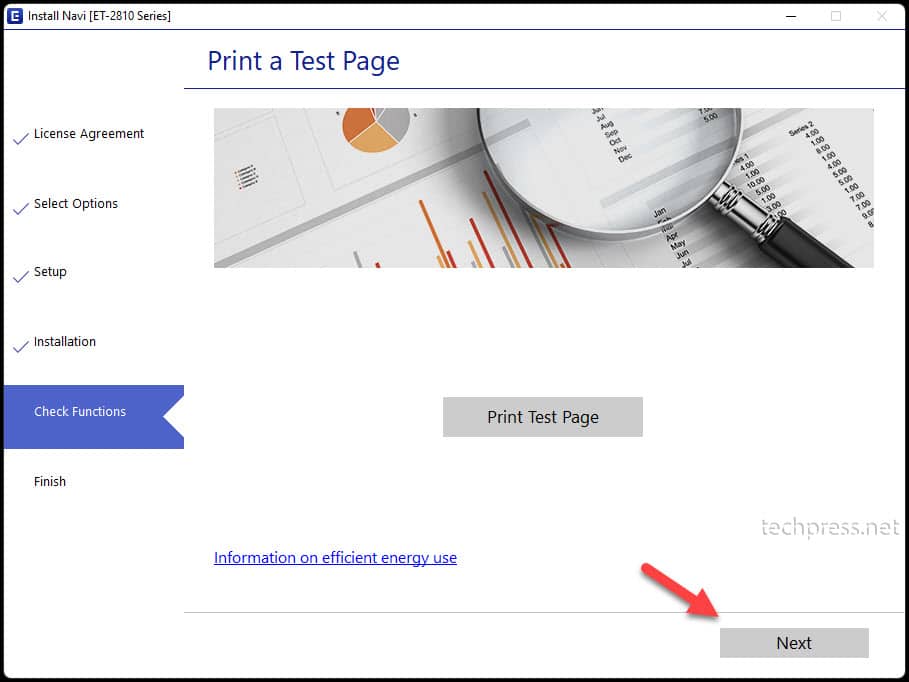 Checking the Firmware – This screen will check the Firmware Installed on the Epson ET-2810 Printer. If it requires an upgrade, it will show you on the screen.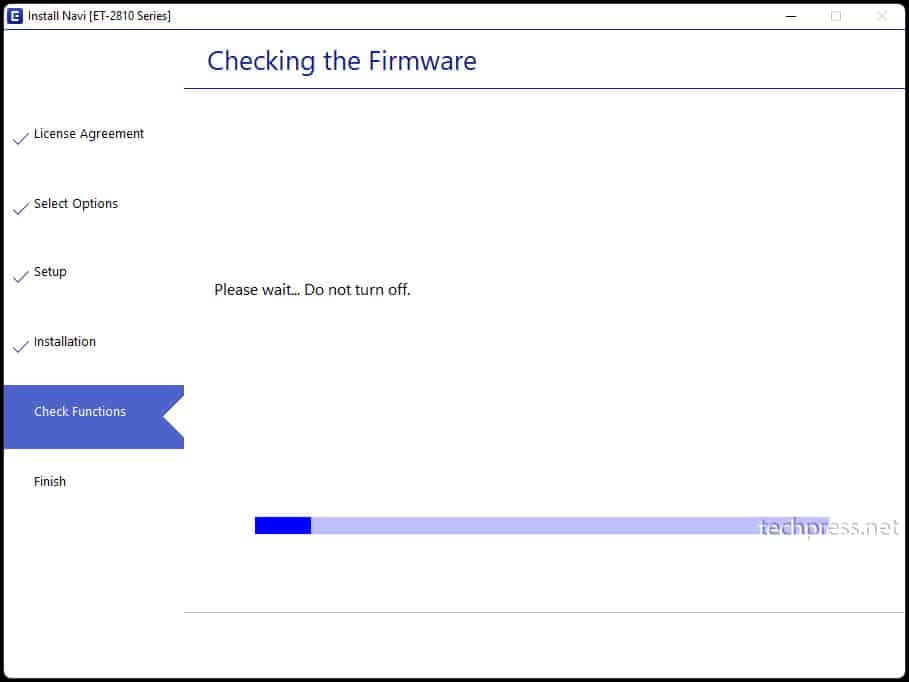 As you can see that my printer has old firmware installed, It shows it on the screen. Click on Next to update firmware on your Printer.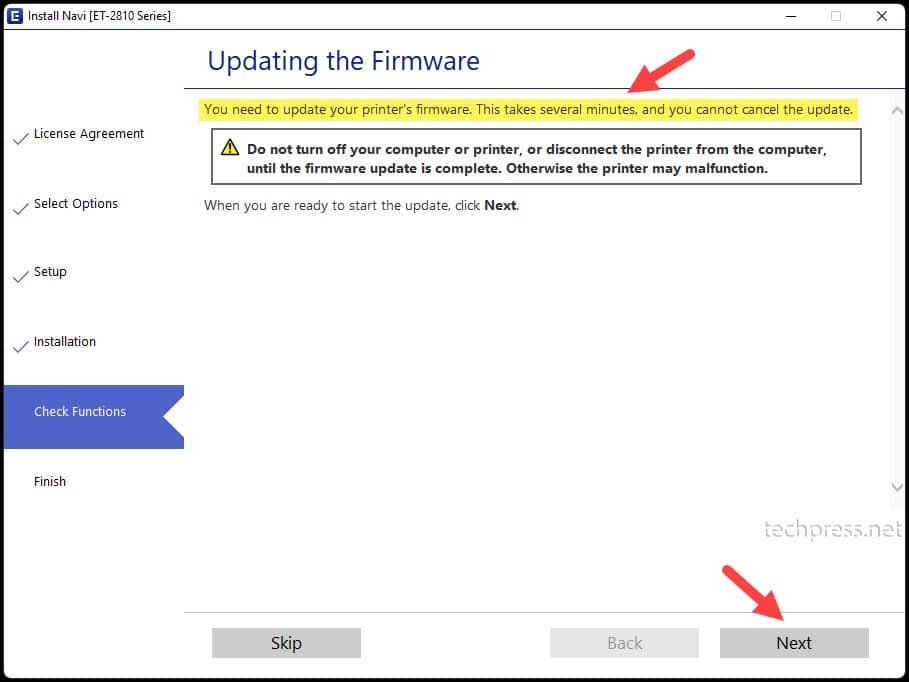 After you start the firmware installation. It will show you the progress. Please

do not power off

or restart the printer while firmware upgrade is in progress. Otherwise you may have issues with the printer software. Let this complete which will automatically restart the printer during the process.

Online Product Registration – This screen provides an option to register the product. You can also do that later and click on Skip to proceed further without registration.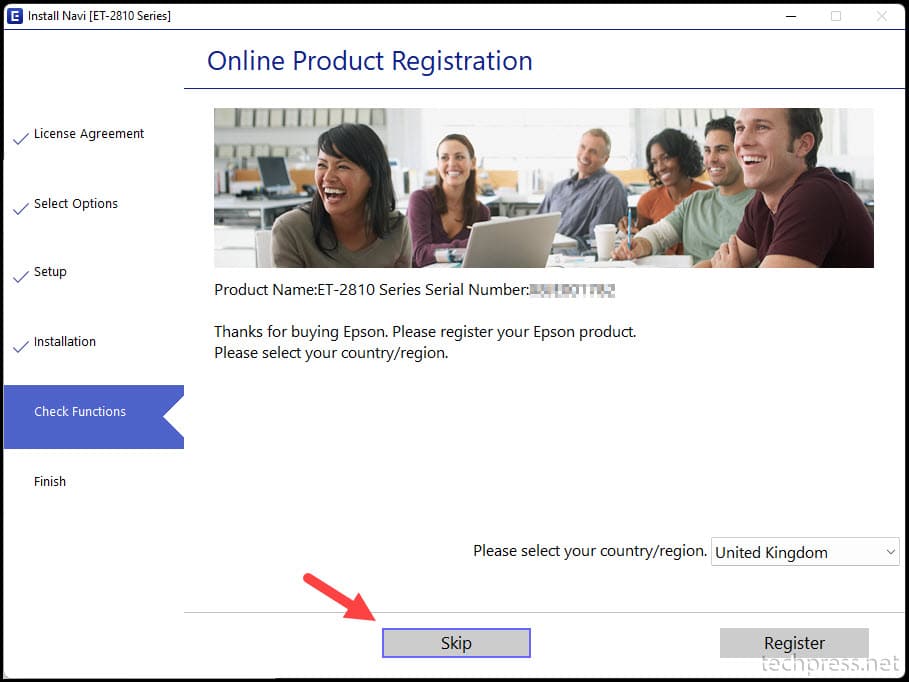 Setup is Complete and your Epson ET-2810 printer is ready to use.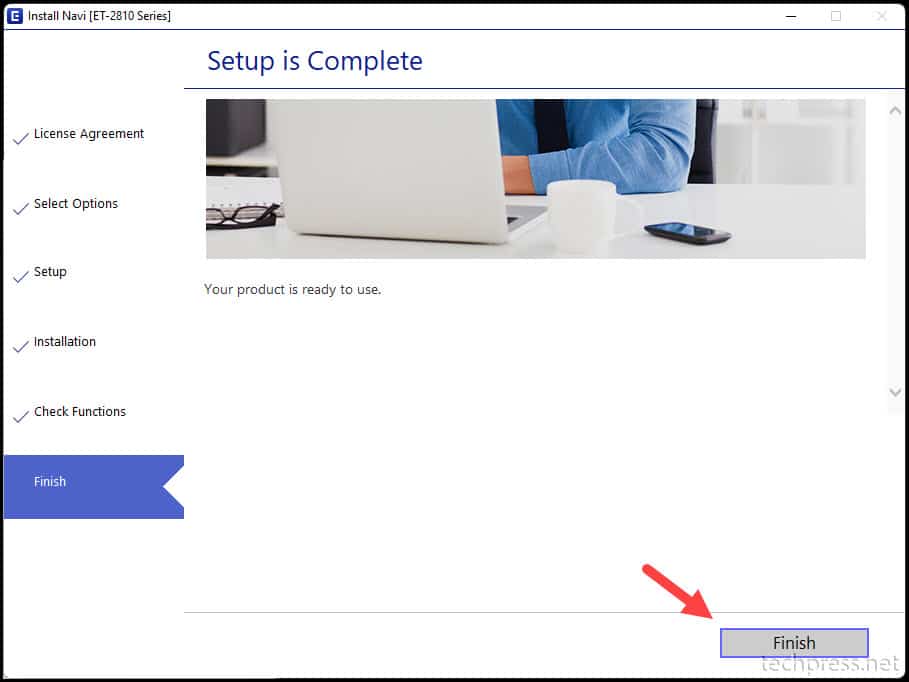 To Find the Installed Printer on your windows 10 or windows 11 device. You can follow below steps:
Click on Start or Windows Icon.
Search for Printers which will show Printers & Scanners.
You will be able to see ET-2810 Series listed in there.
Click on it to see the Printer Status, Open Print Queue or Print a test page.

Conclusion
In this blog post, we have seen how to connect EPSON ET-2810 Printer to a windows 10 or windows 11 device. Its easy to connect and Install the printer using Epson Product Setup sofware. You can also use the CD provided along with the printer which also includes the printer setup sofware. For more information about this printer you can click on Epson EcoTank ET-2810 Support link.