You can configure the Apple MDM push certificate in the Intune Admin Center, a necessary step for enrolling Apple devices in Intune. However, it's crucial to renew the certificate, which has a one-year expiration. Administrators will receive notifications 30 days and then 10 days before it's due to expire.
If the certificate is not renewed and it expires, generating and installing a new certificate becomes necessary. This, in turn, requires re-enrollment of all Apple devices.
Therefore, it's more convenient to renew the certificate before it expires. I recommend noting down the certificate's expiry date and setting a reminder in Outlook or any notification system you use to alert administrators about the impending certificate expiration.
Steps to Renew Apple MDM Certificate
Sign in to Intune admin center
Click on Devices -> Enroll Devices -> Apple enrollment and then click on Apple MDM Push Certificate
Once you click on the Apple MDM Push certificate, a pane will appear on the right-hand side. Check the certificate's Status and Days until expiration.

Click on Download your CSR.
Identify the certificate that requires renewal, and then click on the 'Renew' button.

Upload the CSR downloaded in the Step 4.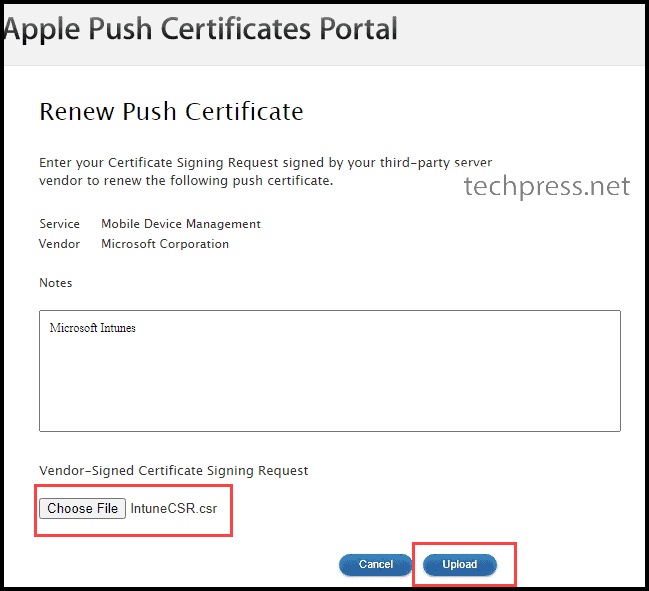 Download the certificate.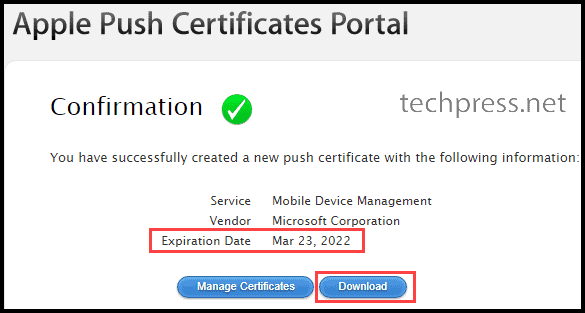 Return to the Intune Admin Center, navigate to Devices -> Enroll Devices -> Apple Enrollment, and then select 'Apple MDM Push Certificate'. Enter your Apple ID, browse to the previously downloaded certificate (MDM_ Microsoft Corporation_Certificate.pem).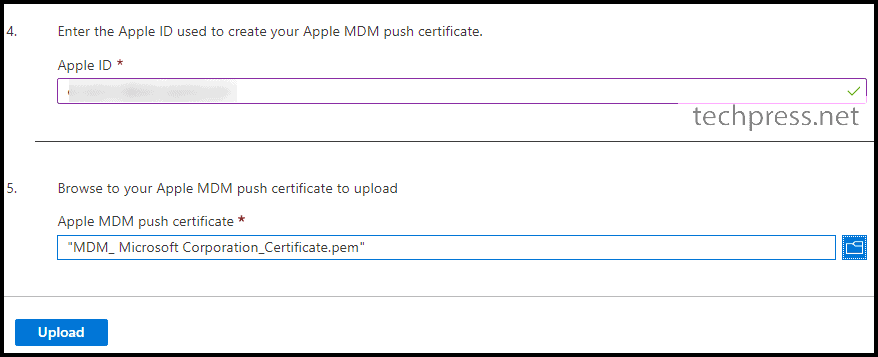 Check the status of the certificate on Configure MDM Push Certificate Pane.