Public Preview and Developer Preview offer early access to unreleased features in Microsoft Teams. This allows you to test new features before they become generally available (GA) and analyze their utility for the organization.
Preview features can be enabled on a per-Team user basis or for the entire organization. To enable the preview feature setting, Teams Update policies can be utilized. It's advisable to create a dedicated Teams update policy and apply it to specific users, such as IT Administrators, who will be testing the new features.
To enable the preview version of Microsoft Teams, launch the Teams client. Click on the three dots next to your picture in the top-right corner, then select 'About'. From the options presented, you should see the 'Public Preview' and 'Developer Preview' options. If these options are not visible, they may not be enabled for your account.
In the screenshot below, it's evident that there is no option to enable Preview features from the Teams client.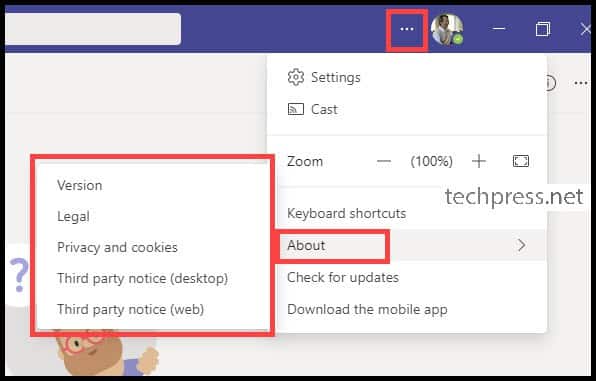 In this blog post, we'll explore the process of creating a custom Teams update policy to enable preview features. We'll then apply this policy to select users, log out from Teams, and log back in to verify the visibility of the Public Preview and Developer Preview options.
Step 1 – Enable Upload Custom Apps option
Before Enabling Developer Preview, make sure the Upload Custom Apps setting is enabled. To Enable it, follow the steps below:
Access Teams Admin Center:

Log in to the Microsoft Teams admin center.

Navigate to Setup Policies:

In Teams apps, locate and click on "Setup Policies."

Select Global (Org-wide default):

Under Teams apps, click on "Global (Org-wide default)."

Enable 'Upload Custom Apps' Setting:

Look for the 'Upload custom apps' setting.
Ensure that the toggle switch for this setting is turned on.
Step 2 – Create a Teams Update Policy
You can create a Teams update policy easily by following the steps below:
Log in to the Microsoft Teams admin center.
Navigate to Teams Update Policies:

Click on "Teams" and then select "Teams update policies."

Create a New Custom Teams Update Policy:

Click on "+ Add" to initiate the creation of a new custom Teams update policy.

Provide a Name:

Give the policy a name, for example: "Teams Preview Features Enabled."

Write a Policy Description:

Add a description to provide context or details for the policy.

Configure Preview Features:

Set "Show preview features" to "Enabled."

Apply the Policy:

Click on "Apply" to create and activate the new policy.
Step 3 – Assign Teams Update Policy
Once the policy is created, you can assign it to users who will be able to enable preview features in their Teams client. To assign the Teams update policy, select the 'Teams Preview Features Enabled' policy we just created, and then click on 'Assign users'.
On the Manage Users page, you can search for users within your organization and click on 'Add' to include them in the policy. Once you have added the users, click on 'Apply' to save the changes.
Step 4 – Verify Teams Preview Options
If the user is logged on to the Teams App, they may need to log out and log back in to apply the new policy. If the new options are not immediately available, then wait for a few hours and try again.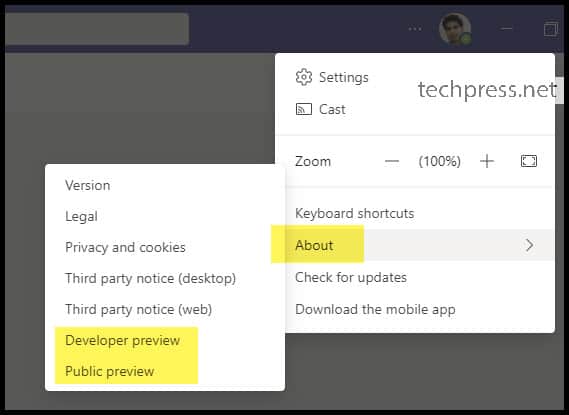 The options are available but not yet enabled until you click on them. Once you click on the 'Public Preview' or 'Developer Preview' option, the Teams client will restart, and a prompt will be shown, asking for acceptance of the risks associated with unreleased features still under development. Click on 'Switch to Public Preview,' and Microsoft Teams Client will restart.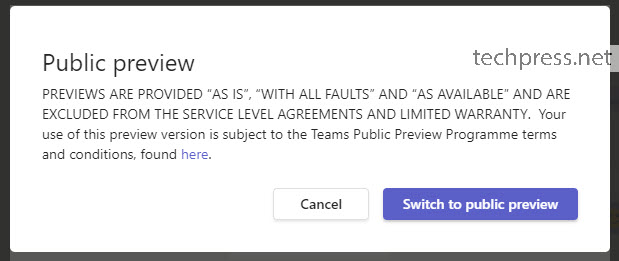 Now, navigate back to the Teams Client. Click on the three dots, then select 'About'. You will now see that the 'Developer Preview' and 'Public Preview' options are enabled.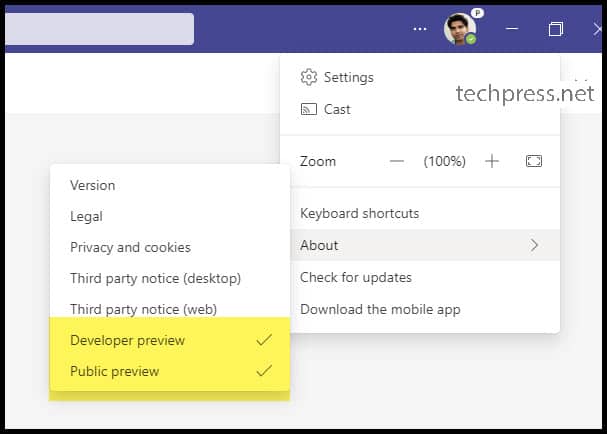 You can observe a 'P' icon next to your Teams profile picture.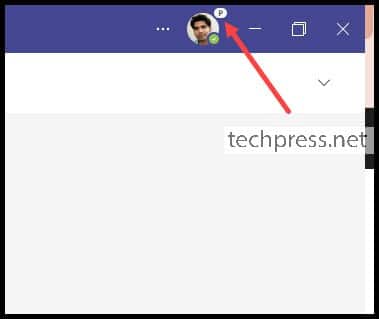 Conclusion
Enabling the Teams Preview feature is valuable for admins and power users interested in testing Teams features that are not yet generally available. By default, the policy does not allow users to enable the preview version of the Microsoft Teams client.
A Teams update policy can be created and applied to a select group of users who wish to participate in testing unreleased or currently under development features. As demonstrated in this blog post, it is very easy to enable these features for users. Please note that after creating the policy in the Teams Admin Center, it may take some time for the policy to take effect.