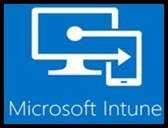 There are numerous ways to deploy an app on Windows 10 workstation. I will be deploying an application using MSI Installer provided by the vendor. Download the application MSI Installer file from the Vendor web site and follow below process to deploy it on the target computers.
I will be using Line of Business apps Deployment method of Microsoft Intune for this deployment. Line-of-business (LOB) apps and Microsoft Store for Business apps are the app types supported on Windows 10 devices. The file extensions for Windows apps include .msi, .appx, and .appxbundle.
Also Read: How to Deploy / Install ManageEngine Desktop Central Agent on Widows 11 using Microsoft Intune
1. Login to Microsoft Endpoint Manager admin center (https://endpoint.microsoft.com).
2. Go to Apps -> All Apps -> click on + Add button to Add the application.
3. Select App type as Line-of-business app.

4. Line-of-business app selected.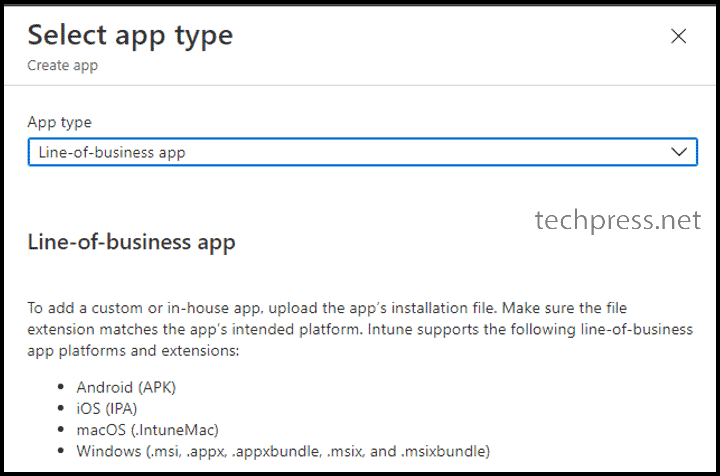 5. Select app package file.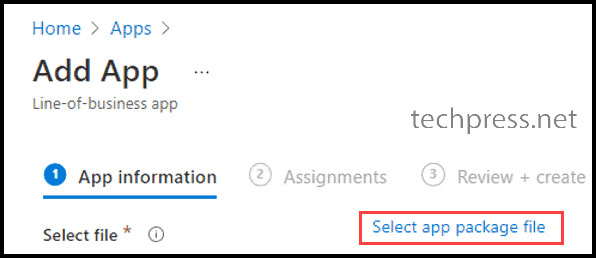 6. I am using Ring Central Phone Application MSI for this deployment, therefore i have selected the MSI file downloaded from vendor website.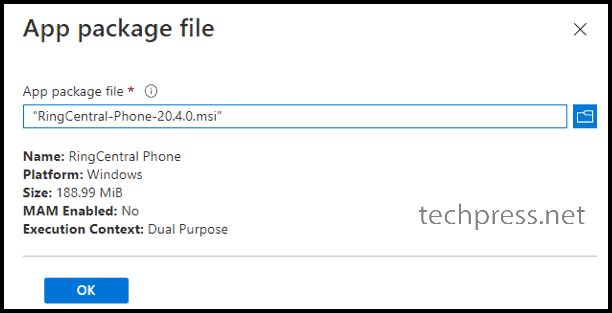 7. For Silent Install on the target machine, use the MSI Installer switches /norestart /qn. Select the App install context to either User Context or Device Context. If you need help in choosing this option, click on Microsoft Docs User Context / Device Context. Complete the rest of the Form and then proceed.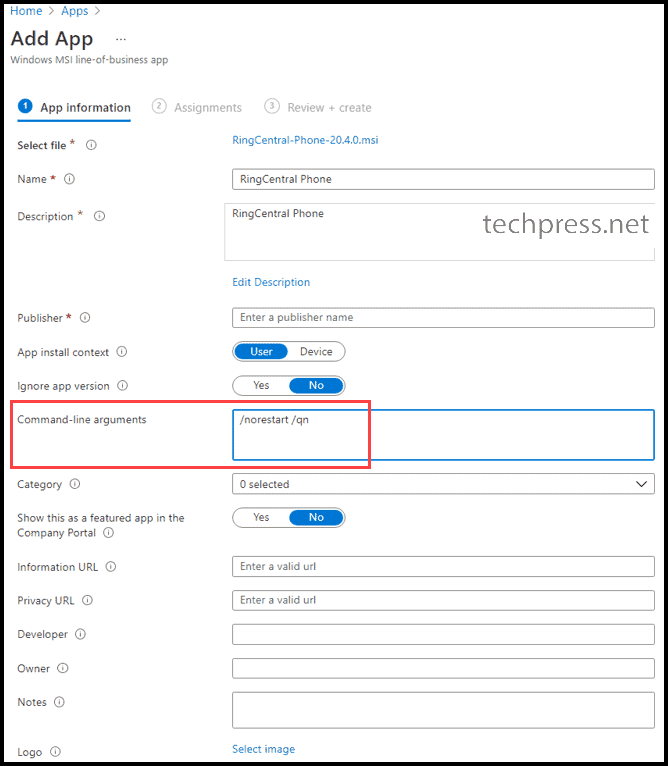 8. On the Assignment tab. Click on + Add group to select a group to which this application will be deployed. If you want to deploy this app to all the users, then you can also click on +Add all users.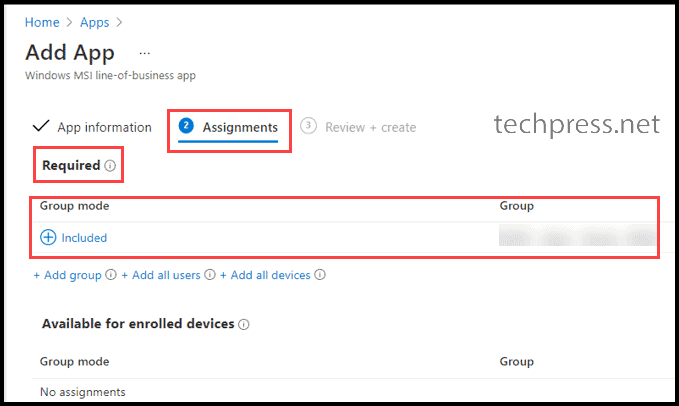 9. On Review + create tab, review the application configuration and proceed.
10. App will upload now to Azure.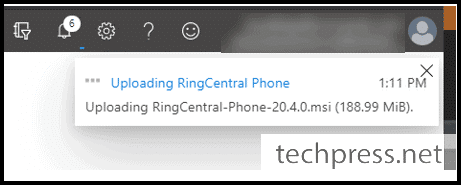 11. It took approximately 10-15 minutes for me to get the app deployed on the target PC.