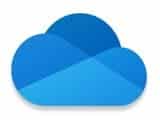 You can manually sync a Sharepoint teams site library to your windows 10 system by accessing the Sharepoint teams site library and clicking the Sync button. However, If there is a default internal library which you want all users to use and sync it to their systems. Its easier to configure a policy to automatically sync it on users systems rather than each user access the library via web browser and clicking on sync button.
OneDrive Files On-Demand Must be enabled.

Applies only for users on computers running Windows 10 (1709) Fall Creators Update or later.

Do not enable this setting for the same library to more than 1,000 devices.

To ensure a good sync experience, avoid enabling this feature on large libraries sets.
Also Read: External Users / Guests are able to bypass lobby – Microsoft Teams meeting
First you must identify a library to sync and copy library ID for use in the policy.
Open a web browser, sign in to Office 365 as a global or SharePoint admin for your organization
Browse to the library to sync.
Click the "Sync" button on the library you want to sync automatically, and then click "Copy library ID."
Once you have copied the library ID. Now we will move on to Endpoint Manager admin center to configure a policy which will sync this library automatically on users systems.
Login on Endpoint Manager admin center.
Go to Devices -> Configuration Profiles -> Click on Create profile.
Platform -> Windows 10 and later.
Profile Type -> Templates
Select Administrative Templates from the list and click Create.
Basics Tab
Provide the Name and Description of the Policy. For example: Onedrive Auto Sync Sharepoint Teams Library
Configuration settings Tab
Click on User Configuration on the Left Hand Side.
Select OneDrive.
Search for Configure team site libraries to sync automatically Policy.
Select Enable
Provide the Name of the Library and in Value paste the Library ID copied earlier.
Click OK
Scope Tab
Leave Default.
Assignment Tab
Add a group which contains the target users.
Review + Create
Click Create.
Wait for the Policy to refresh on the PC and check if the library has been synced automatically on the targeted users systems.