Once the certificate has been uploaded on the NetScaler in .crt and .key. Its very easy to download it back in the PFX format from the NetScaler. Please follow the below steps and download the certificate along with Private Key. Once Exported, you can save the Password Protected PFX in a secure location.
Steps to download certificate from Netscaler
Login on Citrix NetScaler using administrator credentials.

Click on Traffic Management –> SSL and then click on Export PKCS#12.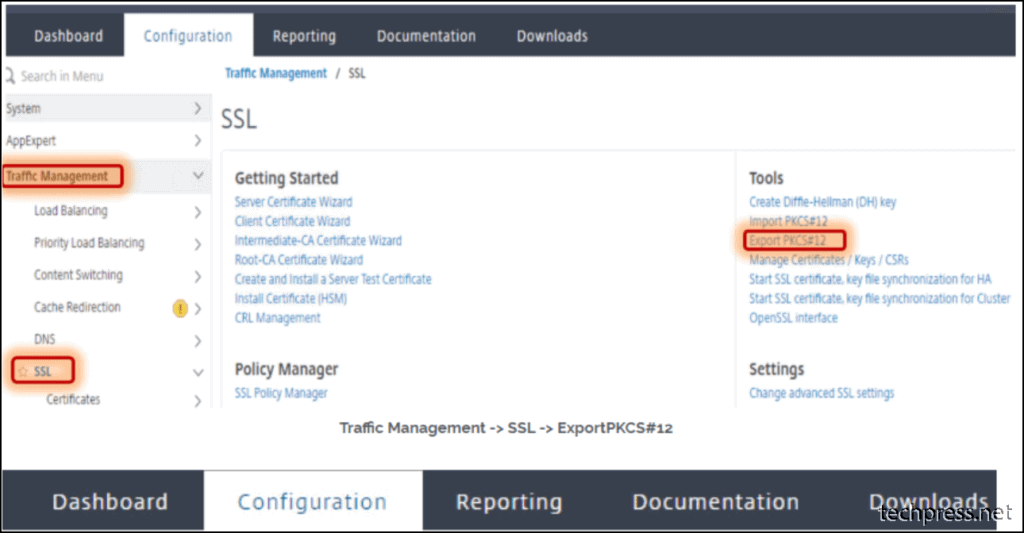 Select the location where you want this certificate to be exported. Choose either Appliance or Local.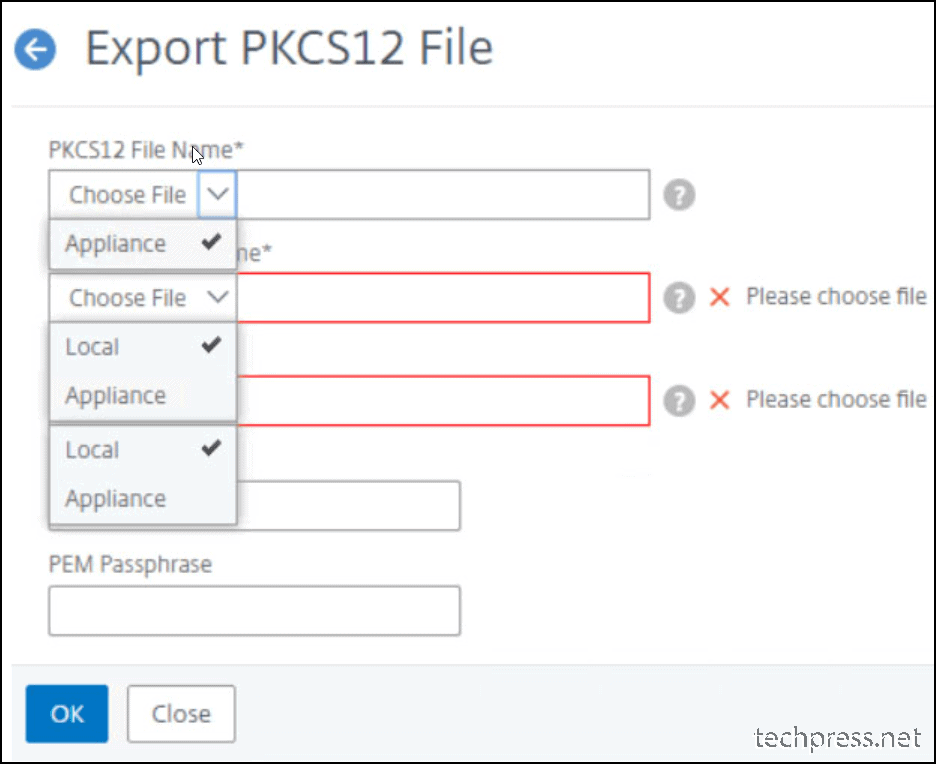 Provide the details to Export PKCS12 File and then click on OK.
PKCS12 File Name: Profile any name of the file with extension pfx.
Certificate File Name: Browse to the .crt file.
Key File Name: Browse to the .key file.
Export Password: Create a password for the pfx file.
PEM Passphrase: Confirm the password again and click on OK to export.